About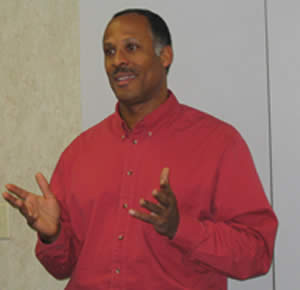 Eric "Rick" Lee is a native of Chicago, Illinois. He was commissioned a Second Lieutenant after completing Army ROTC at the University of Alabama in Tuscaloosa. Rick earned a Bachelor's Degree from the University of Alabama and a Masters Degree from Murray State University.
The son of a World War II and Korean War era veteran, Rick's eight year military tenure included assignments in leadership, personnel and logistics. He is a veteran of the Persian Gulf War and he served with the 101st Airborne Division (Air Assault) and the Third Armored Division.
Rick is a member of the Central Kentucky World War II Roundtable and maintains close ties with other World War II organizations as well as former service members throughout the country. He has also worked with a team on the Library of Congress's Veteran's Oral History Project.
Rick has chronicled many of the prolific stories of America's "Greatest Generation" in his work entitled Tribute to Valor and Courage and shared their accomplishments through presentations in churches, schools, retirement homes, libraries and other venues.